There are many online learning resources available on the internet. You can learn almost anything about anything. But in...
Owing to the constantly increasing popularity and use of arguably the most accomplished CRM platform in the market, Salesforce...
The education sector is growing innovative by leap and bounds and expects a manifold growth in the coming years....
There's a variety of definitions or concepts in AI which can make this more difficult have to understand the...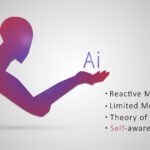 Transitioning to remote work can be a difficult process for some of us. It takes quite a lot of...
If you are planning to get into dropshipping, it is important that you choose the right training option for...
E-learning is one of the most trustworthy platforms when it comes to learning. Ed-techs like Vedantu are always dedicated...
School life and college can be difficult. As students have so many different subjects to learn – math's, science,...