Any person who has been keeping up with what is happening in the marketing world should at some point...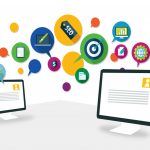 Fintech marketing is a type of marketing focused on using technology to improve the efficiency and effectiveness of financial...
Instagram is one of the most popular social media networks. It has over 55% of the networking use in...
How are you planning your content marketing strategy for 2022? Do you have a plan in mind or just...
The construction industry is one of the most competitive industries to get started in. As a roofing specialist, you'll...
In most circumstances, enhancing the official blog of your corporation possibly will be as imperative as making your website...
Digital marketing isn't going anywhere. What I mean by that is, it's going to be everywhere and will affect...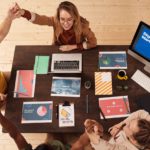 Did you know how many consumers research online before making a purchase? A whopping 88%. And what is the...
Influencer marketing is a rather new concept, but it's already grown to be an integral part of advertising and...
In today's intense market competition, the brand is one of the only elements that make it easier for consumers...