Influencer marketing is a rather new concept, but it's already grown to be an integral part of advertising and...
In today's intense market competition, the brand is one of the only elements that make it easier for consumers...
Board meetings are arguably the "deciding hours" of any corporation's fate. That is because board members gather once in...
After the company's start, people often think about digital marketing. Given this, you may be mistaken about what marketing...
Let's face it. The logo of your business is a part of the brand design. It is just a...
In the hustle and bustle of this age, having to squeeze everything to accomplish your daily agenda is necessary....
The elements of the brands are in place. The brand research is done. So, the first step in a...
Digital Marketing is the new weapon in the digital world which is no more as new as it seems...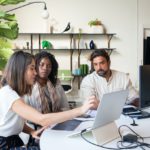 Developing a great product is one part of the equation-getting people to recognize the other. Marketing is crucial to...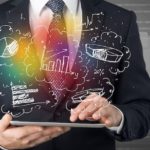 We all agree with the fact that achieving business goals is a difficult task. Businesses are finding it increasingly...