Website development involves using programming languages to create a web page or pages. There are various programming languages available...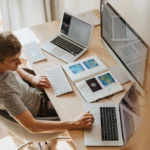 The evolution and rapid buildout of the internet have compelled several organizations to bring their brands online and grow...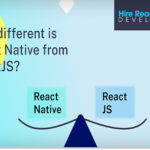 Programmers and coders are one of the highest-salary-taking persons in the world. They earn a minimum of six-figure salary...
Mobile games are the need of the hour. As we call it, they are inevitable in the smartphone. Who...
If you want to learn new programming languages, but are confused about which language to learn or start with...
Software architects and technocrats have been proudly leveraging development languages to bring together a website that is robust and...
Every second, we are moving forward and observing that the advancement in technology is becoming a shine in the...
The demand for a data scientist is very high in every company that growing continuously. Data scientists help you...
Front-end web developer uses multiple coding and Scripting languages to execute web design projects. If you see any website,...