As an author, it is important to ensure that you are doing everything possible to boost your SEO and...
SEO, or search engine optimization, is one of the most important aspects of digital marketing for industrial companies. When...
There are a lot of ways to improve your website's rankings on Google, but some methods are more effective...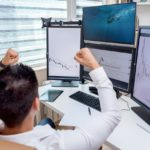 Facebook is the most popular social media platform; it is an undefeated champion in social media networks as it...
For many businesses around, directing good amounts of traffic to their websites can be extremely challenging. Maybe you are...
"Update" is a daunting word for any SEO specialist. With Google making up to 3,200 algorithm changes per year,...
In today's dynamic market place scenario, the first step digital marketers take in regard to kick off any firm's...
Many content owners mistakenly believe that SEO is no longer relevant in 2020. SEO continues to evolve – which...
Never consider content as only one thing. In reality, it's a whole kingdom. It is the truth that many...