When you live in the third most populous city of the United States, Chicago, it is pretty usual for...

Link Building sounds like a web designing term, but, actually, it's a type of strategy to build your public...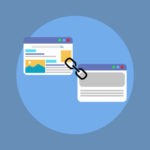 Search Engine Optimization is the most critical marketing strategy out there in the digital world. If done correctly, it...

SEO is an essential element of your online marketing strategy. It serves the purpose of ranking your website properly...

As an SEO professional, you know how to adapt your services to your clients' needs. You keep track of...

Anyone who has experience running a business knows that it is important to know how well the business marketing...

SEO is a big thing for all online businessmen. Most of the operation depends on the website's performance. Therefore,...

If you are looking for the best SEO analytics tool then you should look no further than Google Analytics...

When you are trying to build the perfect website and links, it is important to make sure you look...