Millions of people are into using social networks every single day, for many reasons. It is used to stay...
Snapchat is a popular social media platform and provides different services to its users. At present many people are...
Social media marketing has become one of the greatest means of promoting a product or service. It has been...
Social media consumption has skyrocketed in the past decade. There are now almost four billion active users of social...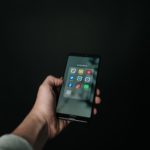 Who doesn't want to promote his/her business online? If you are looking for some great ideas on how to...
In today's digitalized world, a strong social media presence plays an important role in online business growth. With so...
Instagram has been one of the world's largest social networks, with 700 million active users worldwide. It encourages us...
Social media bug has smitten over 3.8 billion people worldwide-a number which is expected to rise 4.41 billion by...
Social media marketing is the use of various online communication platforms, like Facebook or Instagram, to disseminate a company's...