The Shift-Left Approach is a method of software testing that emphasizes getting things working in the right state. The...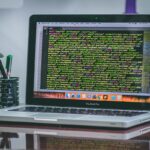 In any business, compliance is crucial to success. You need to make sure that you are following all the...
Legacy application modernization can be scary, but it doesn't have to be as difficult as you might think. Fortunately,...
When a certain law needs more interpretation, the constitutional book acts as a master document for law veterans. For...
There is a misconception about board management software that it is only used for board communications. Yes, board portal...
Individuals today demand and expect to have a greater degree of control over their own financial resources as a...
Globally, organizations are becoming increasingly reliant on software-based solutions to increase process efficiencies. If you wish to deploy customized...
Almost all the people in the world have a mobile phone or laptop with them that they carry around...
Internet Protocol addresses can be masked using a virtual private network (VPN). The main reason for the use of...