The growth of Micro-Finance Institutions (MFI) in India is rapidly boosting up in this current age of digital technology....
Are you interested in learning more about the future healthcare software development status? Personalized solutions that meet the particular...
Financial accounting software makes it easier for business owners to keep tabs on their money, organize their books for...
Drones are everywhere, and in the upcoming years, they will disrupt the ongoing patterns of many industries. The best...
Colombia is quickly becoming a world leader in software development, providing highly-skilled tech professionals and innovative software solutions to...
In the age of smartphones, social media, and lower attention spans, not many have the patience to spend 3...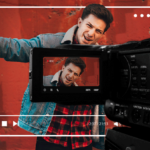 You've heard of the 10 Commandments, right? Well, there are 10 methodologies for software development. They vary in their...
Considering the fast rate of digitalization in the world, every company is looking forward to developing quality software products...
The Shift-Left Approach is a method of software testing that emphasizes getting things working in the right state. The...