Are you planning to start an online food ordering and delivery business like Grubhub or UberEats? But, you have...
The worldwide e-retail revenue is expected to touch a whopping $4927 billion by 2021. Visualizing the upcoming trends will...
To ensure that your business thrives going forward you need to have a software solution. You need to ensure...
Multi-level marketing is trending as a highly successful business conviction that changes a startup into a successful enterprise. With...
Management is at the crux of the operations in any industry, and the supply chain sector is no exception....
There has been an escalating demand for websites to ensure that brands have their foothold in the virtual space....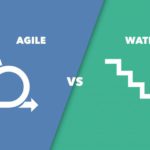 Some of the most effective tutors we know are moving their companies online, as well as for good factors....
You might have seen your HR to always be in a hurry for processing the employee's functions needs to...
Software testing is a process to check if the software is behaving as expected or in other terms, the...
Perk Payroll is a cloud-based payroll management system. Designed by Brio for Indian businesses, it is already considered as...