Virtual Data Room Markets A virtual data room, more commonly known as a VDR, refers to a database located...
When you're managing a large team, multiple offices, or multiple facilities, you need to know how it works, how...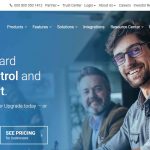 In today's ever-connected world, the role that the company network plays in keeping a business' IT assets running cannot...