Expanded Internet use among organizations and people has impacted the way of business. This made many companies shift from...

Angular has been quite popular since its introduction and has seen remarkable growth. It is a framework recommended for...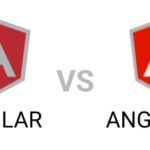 What is PHP? PHP or Hypertext Preprocessor is stood for one of the Server-side Scripting or Programming language that...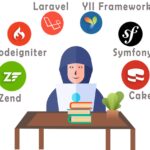 What is the difference between web design and web development? Well, if we go back in time then the...

Anyone who takes their business seriously knows that they need a decent website. Without one it is practically impossible...

While creating/designing your site, the client experience must be considered all through the whole structure process. This is particularly...

The day I decided to boost my business presence through the web portal, I got flooded with numerous information,...

A wireframe of a website is also referred to as a screen blueprint, which makes up the very foundation...

Each day we learn new things, gaining new knowledge and skills in web designing. The journey of knowledge never...

There is cut-throat competition in the development market these days. Just learning the basics of programming and entering the...