Instagram continues to be one of the fastest-growing social media platforms, with an overwhelming number of daily active users....
MEAN Stack Development is a collection of JavaScript and other technologies like MongoDB, Express.js, Angular.js, and also Node.js that...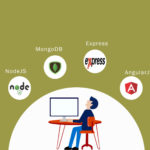 There is no need to mention that nowadays you'll rarely find a (small) business without an online presence. Having...

Expanded Internet use among organizations and people has impacted the way of business. This made many companies shift from...
Want to change your iPhone's IP address, but don't know how? It's easier than you might think. You don't...

Angular has been quite popular since its introduction and has seen remarkable growth. It is a framework recommended for...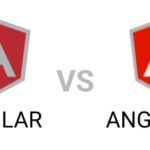 Online courses provide the opportunity of accessing and optimizing learning for all the learners who don't have much time...

We often hear the term "IP address". But how many of us show our willingness to know what it...

Chatbots aims to be Targeted in the new industry Sector. And while Artificial Intelligence (AI) is a common word...

If Someone planning to build a mobile application for their business company would eventually have had to raise the...