In today's era, the scope of making money online is increasing day by day. Every person wants to earn extra income online only. People just want to sit at their home and earn some money online. They always look for ways to make money online at the easiest. I have many friends who are earning their living by working online. Some of them are bloggers, content writers, freelancers, and online traders. I think that this blog covers almost all the topics about blogging and freelancing so today I am writing a post on online trading. And will help you to know how you can earn more money by doing online trading. You can say that trading online is the biggest way to make a good amount of money for you online and also a short time to make a huge amount of money.
What is online?
Online trading is also known as the e-trading or Electronic trading, which is a method of trading securities (such as bond and stocks) foreign exchange or financial derivatives electronically. Investing in the stock market online can be a great way to make money online. Many stock exchange marketers, like foreign exchange, and Indian exchange markets like Bombay stock exchange and National stock exchange are trading around the clock. But stock trading is not an offensive activity and in this some losses are inescapable. However, to invest in the right companies, it makes you tycoon money-spinner.
How to start online trading?
These days there are so many reputed banking and individual stock brokage websites that are offering online services for opening a trading account with which you can register yourself as a stockbroker. You can follow top websites like Tradesmartonline.in, Angel Broking, ICICI direct, indiabulls.com, and iforex.com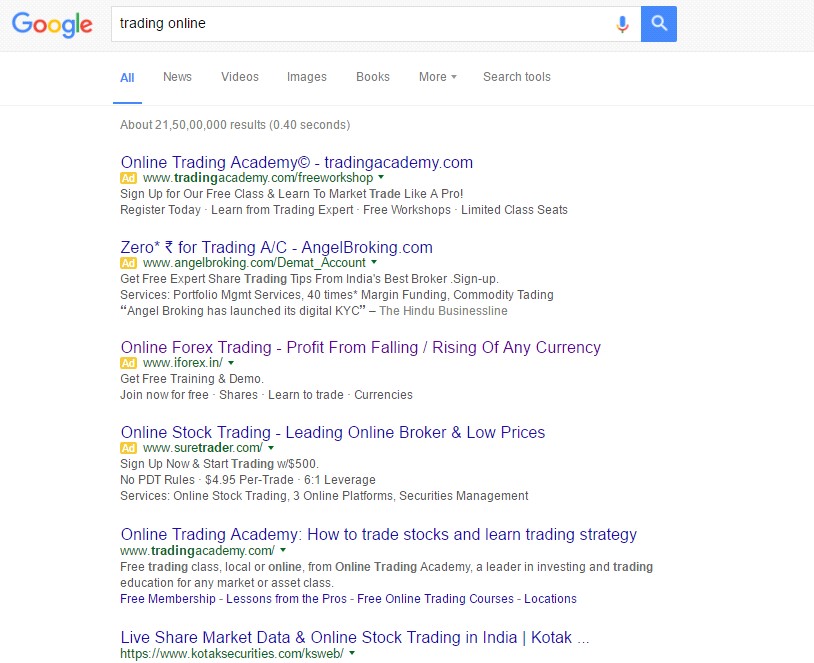 Choosing a website
You can choose one of the trading websites as shown above screenshot but make sure you are aware of their transaction fees, account opening fees, etc. you can call their helpline no. for queries of their all types of fees.
Before opening a brokage account on their website you must check if the company is registered on (Security and exchange board of India or if you are a foreigner then check the board of your country) by putting a registered no on their website.
Make sure the company you choose should be reputable. You can also check the customer's review about their website.
check all amenities they will provide you in future like access brokage account through mobile app market analysis and research tools and customer online tools.
Opening an account
You can register yourself by opening an account on any website. You can choose one or more website in beginning to understand the website policies and how they work and after that, you can choose a website which best fits you.
make sure to check the minimum balance of every website to start an account. this will help you to analyze how many websites you can open an account in your budget.
If you are a beginner, start to invest a particular amount like $100-$200 USD. Don't invest a big amount in the beginning because the share market is just like a gambling game in which there is always a possibility of profit and loss of money.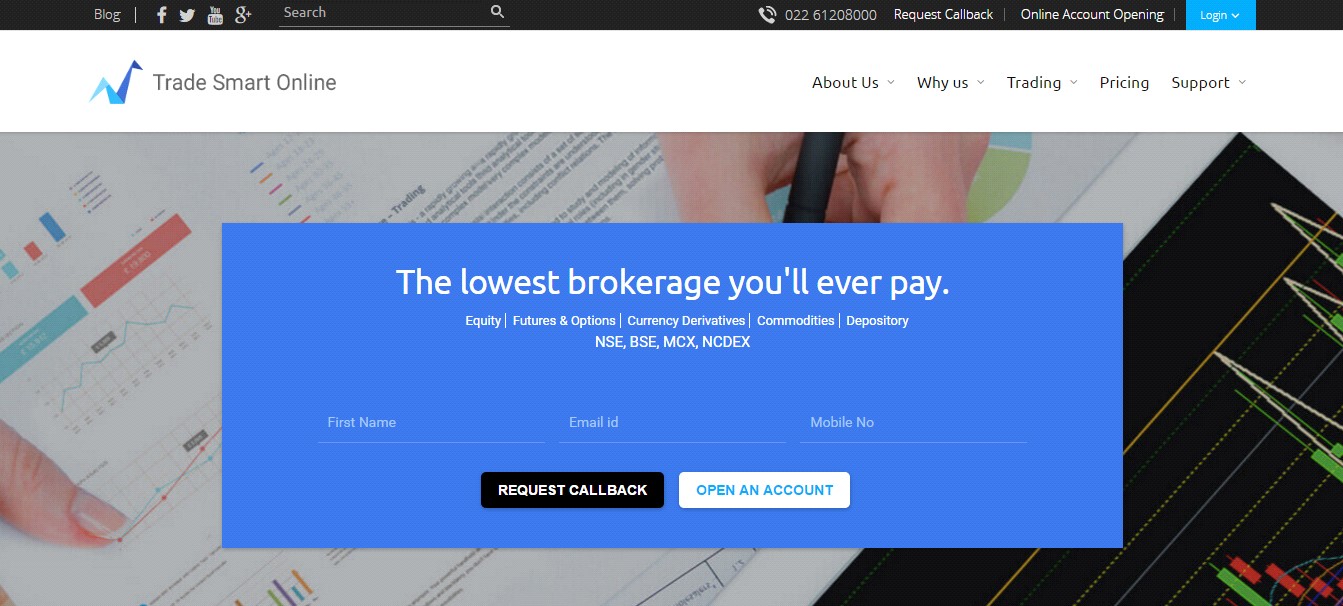 Practice brokering before you put money big amount of trading
Some websites like tradesmartonline.com, sure trade provide a platform for trading without putting a big amount of trading in it. In this way, chances to lose a big amount of money can be minimized. In this way, you can imagine what type of decision and where it takes in the worst and favorable conditions.
Take market dexterous person suggestions
You can take expertise suggestions. You can take expertise suggestions. Which share is best, which is more profitable, when it comes to buy or sell etc. By this, you can choose a website like moneycontrol.com, economicstime.com, businesstoday.in. And with the help of these websites, you can properly analyze which time you have to sell and hold a specific company share.
Suggested Post:
How to make money by tutoring online?
How to make money by selling photographs?
Buy a stock
when you are ready to buy the first share take the plunge to buy a smaller number of stocks of the reputed company. This depends on your budget but buys at least shares of 3 companies which have a good reputation in the market and best trading histories. It will benefit for beginners to invest not more than 100-200 USD in the beginning.
Monitor the market daily
Monitor your company's stock daily which you have to buy and then take the expert advice that what they are saying to sell it or to hold it.
Buy Low and sell high stock price
Buy low stock price, which means if you buy stock low price according to the previous history your chance will be more to earn a profit in the future. Selling stock is to sell a stock when it will be more from previous days or sell according to expert advice it's a chance to get high remain very less. In this way to buy a stock with less price and sell to high, you can become a great money-spinner.
Do not sell your stock in a hurry
Don't sell stock in the panic if its price goes drop continuously that you bought. There can be a chance that its price is falling continuously and after some days its price may rise very high. So keep in touch with experts what they predict about its price.
The advice of an accountant
once you start to make good money in stock brokering take the advice of charted Accountant about your profile, stock brokering company, tax-related information this will ensure that your earnings are legal and work you are doing is all under government guidelines.
Need to quit stock brokering
The stock market is legal gambling which is full of risks. It can make you tycoon businessman or could even make you a beggar. Some people with unhealthy decisions in online trading take itself to losses and lose the whole money which they have previously earned. So if you feel you are not performing good or Not earning a good profit then quit yourself from trading or if you are performing good and earning good you can make a good financial expert.
Conclusion:
Online trading is like blogging only, What I mean to say is that it is a long-term game. But although I would recommend you to take expert advice before doing online trading.