Every day or the other, technology gives us very innovative solutions that help us in eroding daily hurdles thereby...
The Apple brand has made it even more difficult to make a decision on which iPhone to buy. Over...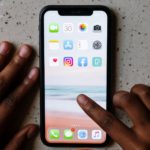 Three aspects help the mobile app become successful: market, audience/customer, and the product itself. And this post aims to tell...
Today there is a lot of buzz in the app development world and especially the android one. These mobile...
Before developing an application every client thinks of, one of the main queries is, how much will it cost?...
Intriguing visuals have always been the top choice to grab the attention of the target audience. The same is...
Are you an avid book reader? If yes, then you must have been aware of the pain of carrying...
Artificial Intelligence is a widely stretched branch of computer science, related to the building of various types of smart...
In the present era, Snapchat is one of the famous social media platforms with different types of features. It...
In reality, in this era of the 21st century, the use of land-line telephones for calling is almost over....