The entertainment industry, particularly the OTT platforms, has undergone significant evolution. Consumers now have access to a vast range of content on one platform. However, Digital TV and streaming have seen phenomenal growth in recent years. This growth surged further during the COVID-19 pandemic.
The industry is on an impressive growth trajectory, with the market projected to reach a monumental $1.039 trillion by 2027, a substantial surge from its $121.61 billion valuation in 2019, as reported by Allied Market Research. This growth showcases the immense shift in how we consume entertainment and the expanding opportunities within the OTT market.
What are OTT Platforms?
The digital revolution has fueled content consumption via OTT platforms. Unlike traditional media, they offer easy access to diverse entertainment with various subscription models for users.
Consumers benefit from the vast content libraries leading OTT platforms provide, boosting industry growth. More internet service providers mean more accessible access to these solutions.
Tech giants like Google, Microsoft, and Amazon store media on OTT platforms in global data centers. These spaces, such as Google Cloud Platform, Amazon Web Services, and Azure, are leased by OTT services for content storage and broadcasting.
The evolving OTT industry is gaining global traction and is seen as innovative technology. It's projected to grow remarkably, offering diverse content in one space for customers.
Powered by advanced software, OTT streaming has transformed content broadcasting over wireless internet, outstripping traditional TV. Major platforms like Prime, Netflix, and Hotstar use OTT for widespread content distribution.
How does the technology behind OTT platforms work?
Watching videos via OTT is more convenient for viewers, but behind the scenes, there's a notable shift in how content is delivered compared to traditional broadcasting. TV content delivered over the Internet aims to meet high expectations regarding network performance.
Streaming quality depends on internet speed (WiFi, Fiber, DSL). OTT technologies are designed to optimize these aspects. It ensures the smooth delivery of vast content libraries.
OTT adapts to real-time network performance, eliminating buffering pauses during video or audio delivery. These pauses can frustrate viewers, potentially leading them to lose interest and abandon the content. Smooth, uninterrupted streaming is key to keeping audiences engaged.
Here's how OTT works:
Content owners upload videos to a specific streaming platform to get content on an OTT platform.
This platform sends the content to remote servers through a strong content delivery network.
Viewers pick what they want to watch from a user-based video gallery.
The video player on their device grabs the content from the CDN's server over the internet.
How do OTT platforms deliver content?
OTT relies solely on internet delivery for content access no other method exists. A fast internet connection and a capable device are crucial for a smooth app or browser operation to access OTT content.
Play on Mobile
Getting OTT apps is simple head to Google Play or the Apple App Store. Use your smartphone or tablet to access and enjoy streaming content on the go easily.
Play on PC
Using a PC, users can access a vast array of OTT content via desktop apps or web browsers. A stable internet connection is needed to dive into this content world.
Play on Digital Media Players
Third-party gadgets like Chromecast, Apple TV, and gaming consoles provide quick access to OTT apps. They offer instant access to popular content, making it readily available to users.
Play on Smart TV
Gadgets like Chromecast, Apple TV, and gaming consoles swiftly connect users to OTT apps. They grant instant access to popular content, making it readily available to users.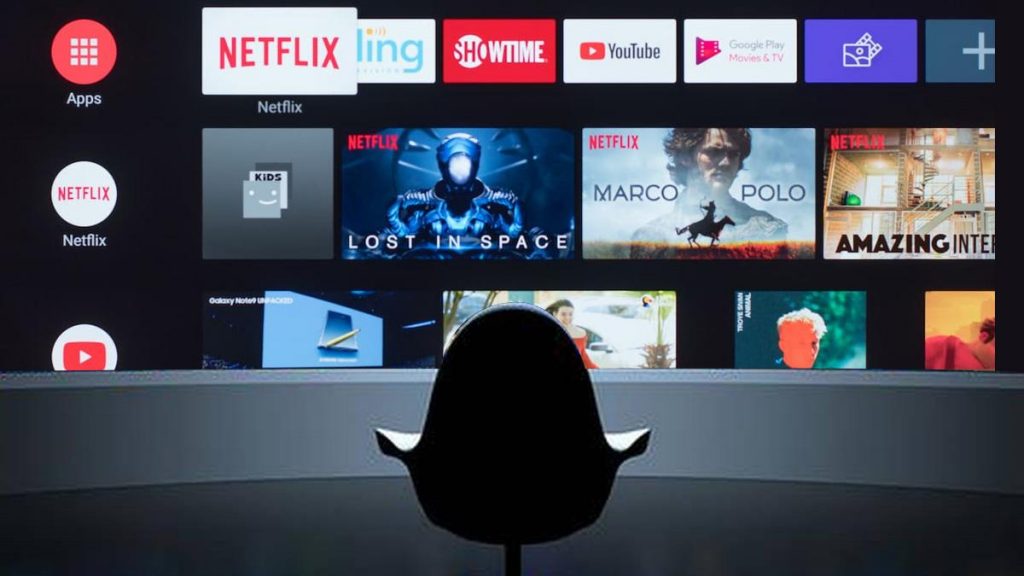 Benefits Offered by OTT Platforms
Once subscribed, users enjoy high-quality content on demand, accessible anytime and from anywhere. Numerous OTT platforms offer content comparable to Netflix and Hulu, ensuring a premium viewing experience. A significant advantage is the freedom from requiring a cable TV subscription to access a diverse range of content.
The surge in entertainment innovation has notably benefited businesses in the OTT media streaming domain. Some advantages of choosing OTT solutions include:
Universal Connectivity
Audiences easily access OTT platforms with a stable internet connection and a compatible device, whether a smartphone or a smart TV app. Content is accessed via a dedicated network, typically through a monthly payment. This setup allows viewers to select a subscription plan that fits their preferences.
Affordable
OTT platforms are often more budget-friendly than traditional TV connections. The audience they target can conveniently access these unified platforms at a lower cost than cable services. However, user expenses depend on usage, with subscription fees adjusted accordingly.
Convenient
OTT platforms offer audiences the flexibility to access beloved content anytime, anywhere. Accessing content across devices is easy due to widespread internet availability. Unlike traditional cable networks, OTT isn't restricted by geography, granting users the freedom to watch from anywhere. This convenience makes streaming favorite shows via OTT a user-friendly choice.
Personalized Variety of Content
Traditional cable networks limit viewers regarding channel selection, content type, quality, and variety, creating distribution restrictions. OTT TV apps, in contrast, provide a broad range of free and paid content. Subscribers enjoy the freedom to choose: they can opt for prime memberships for exclusive content or access an extensive array of unlimited content without any subscription.
Freedom Across Devices
Digital OTT platforms offer the perk of accessing media services across multiple devices. VOD services, whether free or premium, enable content enjoyment at any time and place. They work seamlessly on various digital devices smart Android TVs, iOS, the web, tablets, and more allowing smooth streaming on any device, irrespective of the network carrier.
What is the impact of OTT platforms on the media industry?
OTT technology has massively transformed the media and entertainment landscape, prompting viewers worldwide to shift away from traditional cable services. The emergence of new streaming technologies fuels this move.
Telecom companies, broadcasters, and mobile operators are contending with significant technological disruptions, seeking ways to monetize their subscriber networks despite owning infrastructure.
Pay TV operators face intense competition in the current market, potentially leading to pricing pressures on their services. This competition contributes to subscriber turnover and decreasing profit margins.
Users now allocate more of their budgets to subscription-based services. Despite this trend, pay-TV operators strive to maintain their business models rooted in traditional offerings.
Summary
OTT technology transformed TV viewing, eliminating the need to gather in one spot. Now, we watch on our devices, saving money and accessing endless content. This shift led to higher-quality shows without the limitations of traditional TV.
Improvements in OTT, such as HTML5 streaming, enhance the viewing experience, ensuring seamless watching. Content providers can now cater to audience preferences across all devices. This change also opens doors to reaching more extensive and more targeted audiences.
Recommended:
The Actual Cost For OTT App Development in 2022
How to launch a web series on the OTT platform?