If we talk about eWallet applications, the first thing that we need to remember is the strong digital presence....

Nowadays, some users reporting that their Android or IOS devices messaging apps are not working correctly, they are unable...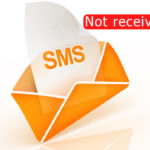 Python is consistently the favorite of developers 2021. It is reliable, powerful, scalable, and diverse. Because of this, Python...

Technology is shaping the whole world and giving it a new face. And since the internet came everything just...

So you recently learned React.js, and your experience with JavaScript frameworks is a bit on the green side. One...

In today's age, we're used to having everything at our fingertips and available in a short space of time,...

Since technology is booming, business owners are paying attention to take their business to advanced levels. Most of the...

User experience is seldom overlooked in web design and is often taken for granted by developers and business owners....

Applications are ruling the world in the 21st century. The shift to digitalization has revolutionized the traditional workflow. The...

E-commerce has paved a doorway for many start-ups to emerge and boost growth. And it would be interesting to...