If you are a frequent user of your Instagram account, then you should understand that stories can be the...
Instagram is one of the most popular social media networks. It has over 55% of the networking use in...
We live in a world that's closely dependent on Social media now and Instagram is considered one of the...
Are your businesses striving to connect with your customers on Instagram? If so, you have to look over the...
However, it is impossible for anyone else to please you until you require it from someone else. If you...
Hashtags are a great way to improve your Instagram reach. So, you must know what best practices to get...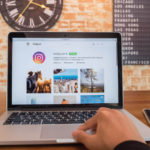 There can be a million reasons and a million times where you will accidentally lose your messages and chat...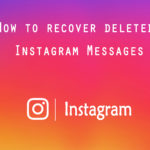 Gone those days when Instagram was considered a photo-sharing or social networking platform, it has emerged as one of...
To re-post the Instagram story is not as difficult as you think. This article lets us know about how...