In the online world, how you present yourself is the most important aspect of whether you will be successful,...
Blog promotion is more than just sharing a link on social media. Promotion goes a long way when you're...
The travel and tourism industry has grown immensely over the years and now comprises around 2% of the global...
Digital businesses need to adjust their content marketing action plan and see it through the COVID-19 prism. Here are...
The coronavirus pandemic has changed our lives. While the virus continues to spread, many businesses have come to a...
Why you need a professional SEO consultant? Is in-house SEO a really bad idea? If you have these questions...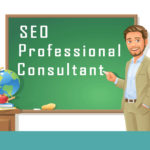 Trademarks are either word, slogans, logos, designs, or a combination of any of these elements, used to identify a...
These days it's all about strategizing your efforts to make yourself and your expertise presentable. Having talents and skills...
What steps are you taking to boost your social media strategy? Are you wondering what the secret ingredients are...
Times have changed, and so have the consumers. Unlike was the case a decade or so ago, today's consumers...