Technology is shaping the whole world and giving it a new face. And since the internet came everything just...
WordPress is a Content Management System that helps you create a website from scratch without the need for specialized...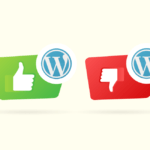 Are you planning to start an online food ordering and delivery business like Grubhub or UberEats? But, you have...
In the age of the mobile app, you cannot ignore the website for your business. Despite being an app...
The present COVID 19 emergency has kicked up a booming market for e-commerce websites. As the situation demands minimum...
Expanded Internet use among organizations and people has impacted the way of business. This made many companies shift from...
The major aim of doing business is to offer needed services and of course, to make a profit. Pre...
Websites are powerful platforms that are used by organizations and companies to reach out to the masses and spread...