If you are building a website using WordPress then it is sensible to look beyond the basic features that...

When it comes to improving your website, using the best WordPress plugins available on the market is probably the best way...

Over some past years, WordPress has become one of the most successful places to build a site on. Along...

WordPress may be the most popular content management system globally, but it is certainly not impenetrable. On the contrary,...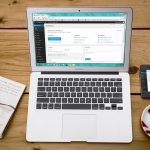 In today's world, business enterprises with an online presence are common phenomena. However, merely having an online presence is...

If there is one thing people don't like when it comes to surfing the Web, it is a slow...

Are you looking to create a marketplace website? And do not know which coding language or CMS to choose....

WordPress is a content management system that can be used for building any kind of website. With an amazing...

Plugins are a noteworthy part of why WordPress powers a large number of web journals, blogs, and sites all...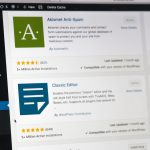 Have you heard about the new Gutenberg editor for your WordPress websites? How does it differ from the classic...