WordPress is a tool that has become extensively used over the last few years. More and more users are...

I am so done with people reacting to WordPress as just another blogging platform. By powering 30% of the...

Blogging is one of the most popular activities in today's digital marketplace, as more and more people begin to...

It's vital to create an appealing, functional, and usable web design agency website in order to make your project...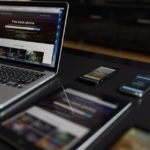 Email marketing is one of the most popular and effective means that can help you promote new products, increase...

The biggest thing happening right now in the world of WordPress is the emergence of Gutenberg, which is a...

Introduction: Many people are there who are very passionate about their writing and they love to share their content...

Many people across the world prefer setting up their business through the internet. The variety of features and the...

You've already started your business with creating great content and delivering it to your dedicated following… Good job! You're...

Which CMS are you using for your website? Are using WordPress? If you are in the field of SEO?...