Python is a programming language that competently backs Artificial Intelligence (AI) and Machine Learning (ML). Across the globe, this...
The evolution and rapid buildout of the internet have compelled several organizations to bring their brands online and grow...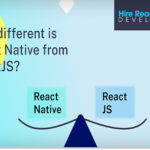 ReactJS is one of the most popular front-end JavaScript frameworks today, and it's growing in popularity every day. It's...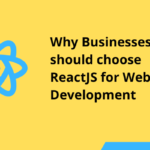 Programmers and coders are one of the highest-salary-taking persons in the world. They earn a minimum of six-figure salary...
So, you have finally decided to set up a business of your own and want to build a website/app?...
In the race of developing the best application in the trending market, Android holds the maximum market share. Its...
PHP Development is the essential choice for every web development project. PHP development programming runs on almost any web...
React JS is a JavaScript library for developing user interfaces with a lot of interactive elements. Component codes are...
In 2022 – programming applications are a vital piece of keeping an association utilitarian. As organizations survey their innovation...
If you want to learn new programming languages, but are confused about which language to learn or start with...