There are many different platforms to choose from, but two of the most popular ones are WordPress and PHP....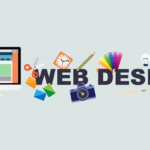 "Website – The Most Powerful Weapon" In the 21st century, you must have heard the term "website" a million...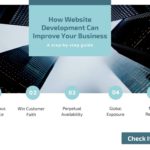 With the rapidly changing technology, new web development frameworks keep coming into the market. Due to this reason, even...
Java is still considered the best platform for application development, like mobile applications and web applications. Though the technology...
Ruby on Rails application development is considered one of the fastest ways to build web applications. It enables developers...
The benefits of embedded software are manifold and difficult to overstate in today's world. This type of software is...
Do you want to hire a superb JavaScript developer? JavaScript is the most popular scripting language today to build...
Laravel was introduced by Taylor Otwell and was designed for better web application development. It follows the MVC structure...
Are you using the Free WordPress themes? and trying to remove footer credit from the WordPress theme and not...
Enterprises nowadays are still on the lookout for the most cutting-edge technology and solutions to meet their diverse range...