If you are an entrepreneur, you know how true the Chinese proverb holds in case of building a company....
Whether you're doing it for business or pleasure, blogging is a powerful tool. As a way to directly engage...
Google is the most powerful search engine in the world because it always looks for new ways to provide...
When choosing SEO tools built for agencies, it's essential to choose one that offers robust competitor analysis tools. If...
When you want to search for something on the internet, you type certain words into the search bars. Keywords...
When you are trying to build the perfect website and links, it is important to make sure you look...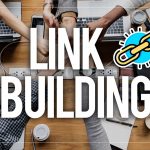 When it comes to online business, growing your presence is never something which happens quickly. The fact is that...
Plenty of people might believe that they know how to write an essay these days. However, in reality, many...
Local SEO is by no means a new concept. It's been around for a while, though it only gained...
Now more than ever, schema markup is becoming a valuable source for search engine optimization (SEO), data collection and...