Content marketing can get pretty tricky. There are tons of metrics to understand and a lot of technical jargon...

Where the last few decades experienced the wave of mobile-first economy, the present and the upcoming decade denounce something...

Pay-per-click advertising is an essential digital marketing strategy to employ, whether you're a small business or a large corporation....

If you are an entrepreneur, you know how true the Chinese proverb holds in case of building a company....

Whether you're doing it for business or pleasure, blogging is a powerful tool. As a way to directly engage...

Google is the most powerful search engine in the world because it always looks for new ways to provide...

When choosing SEO tools built for agencies, it's essential to choose one that offers robust competitor analysis tools. If...

When you want to search for something on the internet, you type certain words into the search bars. Keywords...

When you are trying to build the perfect website and links, it is important to make sure you look...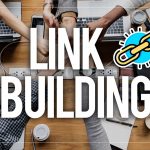 When it comes to online business, growing your presence is never something which happens quickly. The fact is that...