If you are a startup, achieving business success in one day, one month, or even one year can be...
One of the most important standards you have to keep and observe in your business is efficiency. No matter...
Branding Agency Philosophies Each branding agency has a different philosophy and/or approach when it comes to branding. When boiled...
To stay on top of the marketing game today, you need to be SEO savvy. In the digital age,...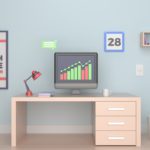 Gone are the days when entrepreneurs had to rely on time-consuming mediums to let consumers know about their products....
A website design is a crucial element that determines the success of your brand. Your target audience is likely...
Stress has become a very common problem for every employee and unfortunately, underrated too. Work pressure, competition, tight deadlines,...
Over the past few years, we've seen almost every brand, no matter the industry, take to social media for...
Running a business safe from any prying eyes is not easy. As many people know that data is the...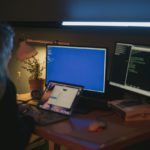 An email has become the most preferred platform for B2B marketers. If you want to take your B2B marketing...