A lot of developers using Python frameworks to build programming and develop software. The architecture provides to our developers...
First of all, let's face it — no one cares. We are living in the real world, with real...
Each day we learn new things, gaining new knowledge and skills in web designing. The journey of knowledge never...
The process of PSD to HTML conversion is a time-intensive process, which needs skills for technical coding on the...
Compared to letting drivers figure out where and how to park their vehicles, parking software helps commercial and residential...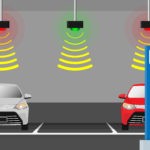 The first thing while learning HTML we get attracted to is heading tags. Even, I was attracted to the...