From Fortune 500 brands to local markets, from entertainment to defence, today everyone and everything has a digital presence,...
Can You See Who Views Your Facebook Profile? This question sometimes strikes my mind and if you are searing...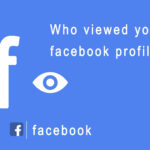 SEO is a mechanism that helps Google to determine which websites are eligible for search engine queries. Dynamic companies...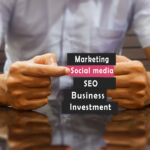 If you are new in the field of business then most probably you are looking for the marketing of...
Social media is both contagious and essential business visibility! Brands and bloggers can't survive without sharing their products and...
One of our first jobs as marketers is to get new customers. And to do so, we have to...
What steps are you taking to boost your social media strategy? Are you wondering what the secret ingredients are...
It's easy to get confused with social media strategy even if you only try to structurize activities for your...
Social media is becoming an active part of our lives nowadays. People use social media to stay updated with...
The internet has really changed the way we deal with the world. Once, there was a time when we...