In the annals of human history, a new chapter is being written, and its ink is not made of...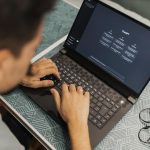 As the year comes to an end, most students will have achieved their education goals. For those who couldn't...
No one can deny that technology is now the driver of virtually every industry. It made it easy for...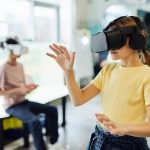 Rapid artificial intelligence (AI) breakthroughs have significantly impacted the healthcare sector. AI is transforming patient care, diagnostics, drug discovery,...
Conversational artificial intelligence (AI) is becoming a standard fast. Industry giants are pioneering the trend, deploying virtual- and voice...
Did you know that 57% of Internet users will not recommend a company with a well-designed website structure on...
The advancement of technology has brought quantum computing to actuality and has created a world of openings. It has...
Introduction Dubai has emerged as a hub for tech startups in recent years, attracting interest from international venture firms...
The world is turning to a new chapter of digital transformation and technological advancement, and we can expect a multitude of...