With the automotive industry evolving every day, AI has been playing a major role. From autonomous vehicle design to...
The impact of Artificial Intelligence is becoming the dominant focal point with each conceivable development. Innovation is changing practically...
Blockchain has become one of the most important technologies adopted by each and every industry over the past few...
There are a wide variety of front End Technologies development tools and technologies available. It's only natural that we...
Running a business in the modern age is not an easy task. There are many challenges that companies face...
It's 2022, and the software business world is rapidly increasing in this cutthroat world competition. While the competition is...
Every day we are experiencing technological development. Scientific expansion is introducing various types of technical and scientific advancements....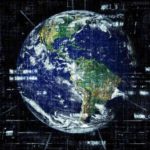 Business applications are evolving in various ways to make business processes much easier and profit-oriented. Decision-making based on big...
How Data Is Disrupting Old Industries and Fueling New Business Models I recently had the opportunity to talk with...