Are you optimizing your website for search engines only? And Search engines are getting organic traffic for you but...
I see it every time: The primary challenge often faced by new internet marketers is a lack of traffic....
Everyone has to start a website and to develop a completely functional website it may take a week or...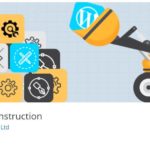 As the internet exponentially grows, the rules and trends of its users are changing as well. Just a couple...
The mobile search revolution is very well established by now. For years we've been warned of its coming, mobile...