Laravel was introduced by Taylor Otwell and was designed for better web application development. It follows the MVC structure...
A website is a beneficial tool for your business and among the best tools to attract more clients and...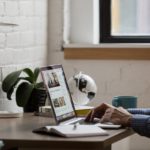 Technology is changing day by day. People are adopting more advanced technologies in recent years. There are few technologies...
Branding Agency Philosophies Each branding agency has a different philosophy and/or approach when it comes to branding. When boiled...
To stay on top of the marketing game today, you need to be SEO savvy. In the digital age,...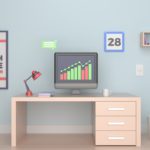 A website design is a crucial element that determines the success of your brand. Your target audience is likely...
When designing the website comes into the picture, there are undoubtedly major and minor things to consider that are...
When people leave your web page as soon as they visit, it's known as a 'bounce.' Undoubtedly, leaving a...
Have you been looking for a way to get your client's websites done faster? A White Label Webflow Agency...
The term "website traffic" means the number of users that visit your site. The more is the number of...