Every business needs a website nowadays. It's a fact. Because you should be present online. Your offers must be...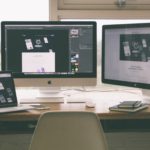 The first impression is the best impression- It is through your website, customers usually learn more about your product....
It can be hard to build a new website for your company from scratch, especially if you've never done...
Web development trends and Technology are advancing at a dizzying pace, so everyone must adapt to it to make...
A website is an assortment of related web pages. Nowadays, business owners, entrepreneurs, bloggers, and article writers mostly have...
WordPress is a Content Management System that helps you create a website from scratch without the need for specialized...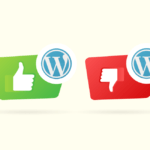 When you live in the third most populous city of the United States, Chicago, it is pretty usual for...
User experience is seldom overlooked in web design and is often taken for granted by developers and business owners....
Fonts have become a staple element and key component in many applications, including graphic design and data visualizations. Creating...
If you own a small local business, you may be wondering what it is that you can do to...