Today, digital marketing has grown to become an immensely prosperous tool to build a career. In the fast-evolving modern...
If you want to learn new programming languages, but are confused about which language to learn or start with...
Apps In the Google Play Store and app store are growing continuously because of the internet and technology which...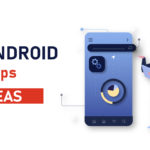 As a small business owner, you're probably trying to cut your costs by handling all the tasks within your...
As unfair as it might seem, there are some hobbies which naturally lend themselves towards careers than others. While...