Over some past years, WordPress has become one of the most successful places to build a site on. Along...

The three most popular domain suffixes include, .com, .net and .org. They are also the oldest. Also called domain...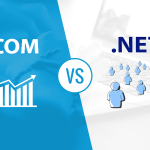 There are websites on the internet that require you to be at a certain location to access it. If...

Informational technologies power our interconnected world. In this day and age, a strong online presence is necessary for a...

Although, Companies say that their hosting is a great and compelling and the probability that one can come across...

It's something that is becoming more common, with migrations to the cloud now attracting businesses both large and small....

Virtual Private Server (VPS) is the term used for cloud services that allow businesses, web professionals and solution providers...

In this article, we are going to have a look on different categories of web hosting services provided by...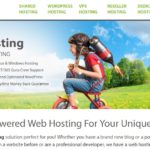 One of the scourges of the online world is dishonesty. Scammers on dating sites prey on vulnerable people, who...

In recent days it has become an essential aspect to find the best VPN service that could be either...