The necessity of CompTIA certification is increasing each day drastically across industries. Technology has become important for everyday requirements...

It is based on one of the Mcafee antivirus error. Read the blog and get solution.

People are shifting towards the internet instead of cable tv or any offline activities. Even I prefer watching Online...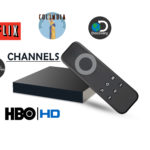 In today's world, with a vast amount of opportunities at your disposal and technology that's ready to make those...

In the present business scenario, two technical fields, namely cloud computing and cybersecurity, are in great demand. The decision-makers...

Are you tired of using browsers in the normal mode? Or you don't link the white screen of your...

Let me start this article with this; bounce rates are not always indicative of a negative thing. People may...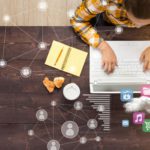 The demand for a data scientist is very high in every company that growing continuously. Data scientists help you...

There is massive opportunity nowadays for all sizes of content creators to leverage the wide reach of Ott Platform...

Cloud data management is the recent offshoot of cloud computing technology, which revolutionized the way companies managed resource pools....