You have your own business running for months. But since you don't have any professional experience handling your own...

Every small business who is looking for an option to invest in for marketing their business and its products/services...

If you were asked to name 5 or 10 skills any entrepreneur needs to build, would writing be among...

Have tried outsourcing development? or Are you looking to outsource the development of your website? Then this post is...

This post is not about the common ways that everybody will suggest you make money online But I am...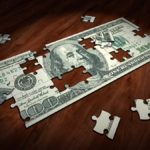 Creating success in business is not a simple task and requires sound knowledge about the competition. However, applying too...

Instagram and B2B? There is something wrong here because B2B companies don't use Instagram as a rule. Yep, most...

Email marketing gets a boon couple of years back where a striking sales letter do the trick. We all...

It is difficult to maintain a balance between the business you provide and then reaching out to those people...

Are you planning to launch your marketplace? And you are in a hurry to launch your marketplace. So, Don't...