Starting out on social media can be quite a difficult thing to do. While you have the best intentions...

Debt is a word that can potentially become a nightmare for many of us. Living in the world means...

Marketing specialists know that a good sales strategy is the key to a successful business. A well-thought action plan...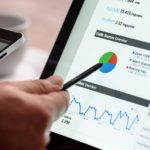 This new era belongs to the digital world as our life is getting surrounded by the electronic devices more...

You've already started your business with creating great content and delivering it to your dedicated following… Good job! You're...

When you want to bank on your website for good traffic and good returns, you'll most likely take advantage...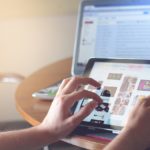 Running a business takes time, commitment and focus. It can become overwhelming and difficult to know what to focus...

Most of the time, marketers have two goals, the first one is to attract a high amount of traffic...

SEO is for all kinds of businesses including professionals like lawyers, physicians, accountants, etc. As a concept, SEO applies...

Collaborative selling is not a new concept exactly. On the flipside, salespersons always rely on others (individual/organization) to assist...