This year 2020, Instagram is the most popular and most accessible social networking platform for everyone, and not only...

Twitter is a great platform for connecting customers with brands. This is the most visited website in the world....

Beyond 500 million users active on Instagram daily. That gives you a great chance to promote your brand. You...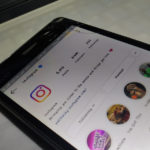 Instagram continues to be one of the fastest-growing social media platforms, with an overwhelming number of daily active users....

Over the past weeks, COVID – 19 pandemic has had an impact on people's lives to the extent that...

Whether you are searching for a childhood friend that you lost touch with or want to find out more...

In the past few years, social media, a simple platform with an idea to interact with people online has...

Attractive and eye-soothing graphics are probably the best to catch someone's attention in mere seconds. That is the reason...

Have You searched about the TikTok influencers as a part of the TikTok marketing strategy? Nowadays, the value of...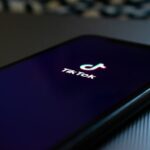 Digital marketing has been one of the rising fields of online business and It has been projected to much...