What does your blogger friend do all day long? If we follow the cliché, we'd say they start the...
Have you wondered why you're always in a fix? The dishes are piled up on the sink, and the...
You're thinking of starting your own blog? That's a great idea! Blogging is one of the greatest ways to...
You've probably heard that small business blogs can help increase your brand visibility. But where do you start? Here...
Blogging is one of the most popular activities in today's digital marketplace, as more and more people begin to...
Complete novices attracted to the idea of starting a blog may well veer towards a completely free option, like...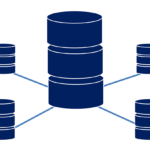 Every now and then, someone asks me: "Hey man, how do you manage to live off your blogs?" At...
The thought of writing better blog posts day after day can be frightening to most bloggers whether they are...
Many bloggers get their email marketing wrong because they are concentrate on the wrong thing. Instead of trying to...
As much as videos have been proven time and time again to be able to engage viewers better than...