Building the image of an eCommerce brand is one of the most important aspects of running a successful online...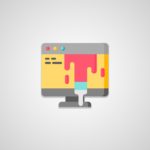 Starting an eCommerce business can be a bit tricky. But, keeping your customers engaged in your store is harder....
Despite powering 22% of the top 1 million eCommerce sites, there has been concern and confusion when thinking of...
E-commerce helps purchase and sell labor and products on the Internet with they offer an ideal e-commerce works within...
Today the most booming industry is the e-commerce business and growing by leaps and bounds. Shopping online used to...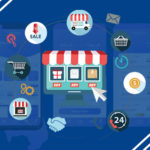 Ray Tomlinson would never have thought that his simple communication tool would earn fortunes for the businesses. With the...
The Corona pandemic has affected every sort of market and business in one or another way around the globe....
One of the most wanted aims of the people in this world is to get themselves integrated with the...
If there's one cardinal rule that you simply can't avoid in today's digital marketplace, it's the need to integrate...
If you are an eCommerce store owner, your ultimate goal is to perform better than your competitor and rank...