Once Instagram was a platform where users could post photos of their pets and expensive coffees. However, Instagram has...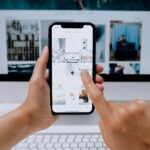 With 80 percent of Instagram users following at least one business, it's understandable that you'd want to boost your...
We live in a world that's closely dependent on Social media now and Instagram is considered one of the...
2022 is already in full swing and so should Instagram style and strategy. In the last couple of years,...
Are your businesses striving to connect with your customers on Instagram? If so, you have to look over the...
However, it is impossible for anyone else to please you until you require it from someone else. If you...
There can be a million reasons and a million times where you will accidentally lose your messages and chat...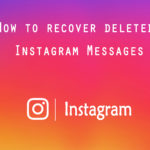 If you are an Instagram user, there is a possibility that you have your view or opinions about the...
Instagram is the most powerful social media platform in the world, and it has multiple features like stories, reels,...