This guide is meant to help you determine the key differences between the AWS cloud solution and Microsoft's Azure,...
Both Gmail and Outlook are the two most commonly used email applications. Every organization whether it is a large...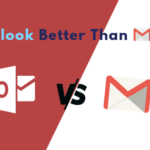 Introduction Introducing Microsoft Dynamics CRM to large-scale, and small-scale business industries have been much simple. Because of the capability...