URL Redirects are a powerful tool that can help you gain valuable insights. Redirects help with user behavior and...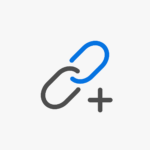 With increasing loads upon your business website, it is ideal that you should choose a SILO-optimized WordPress website. WordPress...
If you're looking to increase the visibility of your website on search engines, then you'll need to know about...
If you're an SEO consultant, then you know that managing SEO client relationships can be a challenge. Finding the...
SEO is hard; there's no doubt about that. Google algorithms change, keyword trends change, and your very audience changes...
What is the Creator Economy? A modernized version of marketing commonly known as Creator or Influencer marketing has emerged...
Do you want a different way of building links using statistics web pages? I put together these 5 strategies...
As a business owner, you know that ranking high in local search is essential for success. Not only is...
Marketing in the age of SEO services (SEO) is dynamic. You, as an SEO expert, know how quickly things...
Search Engine Optimization is an essential marketing tool to survive in the business world. SEO methods change every year,...