With more businesses going online, it is important that their websites get more visitors and the website's visibility is...
The sudden onset of the coronavirus has thrown us all into disdain. What seemed like a faraway virus has...
For the amateur digital marketer, the word 'SEO' can conjure up feelings of confusion and despair. What does it...
SEO is important for digital online marketers, web site owners, and brands of all sizes since, essentially, it allows...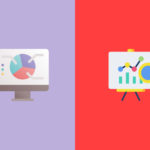 SEO is a mechanism that helps Google to determine which websites are eligible for search engine queries. Dynamic companies...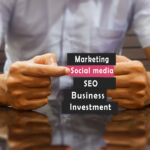 Search intention and search engine optimization go hand in hand. However, search intention is an often ignored factor in...
Many content owners mistakenly believe that SEO is no longer relevant in 2020. SEO continues to evolve – which...
Search Engine Optimization or SEO is the process of increasing the quantity and quality of traffic going in and...
If you think people are going overboard when they ask whether or not link building is dead, we're here...
Once upon a time, Google decided to review its page ranking algorithms – and began to pay attention not...