Are you using the Free WordPress themes? and trying to remove footer credit from the WordPress theme and not...
WordPress is a content management system that allows you to develop web projects of almost any complexity – from...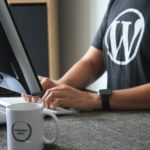 When people leave your web page as soon as they visit, it's known as a 'bounce.' Undoubtedly, leaving a...
Social media plugins allow you to share content effortlessly from your WordPress website to different social networking sites. It...
When you're looking to hire a WordPress expert for a startup, you want them to be smart, energetic, and...
Everything has been moving virtual and do the businesses. Nowadays, online presence has become the new normal. There is...
WordPress is a popular CMS platform and powers 40% of all websites on the internet. More than 500 websites...
WordPress is a Content Management System that helps you create a website from scratch without the need for specialized...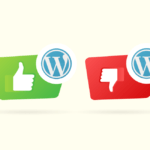 When it comes to outsourcing web development, choosing a reliable and reputable company is of utmost importance. Choosing the...