Web developers are a source- motivated group all the time. Salesforce DX allows the designer to use an outside...
Introduction In this era of web development, UX plays a significant role due to factors which include usability, page...
Nowadays, people spend a significant part of their life on mobile devices. They live in a dynamic world and...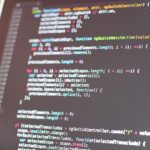 "Physical fitness is not only one of the most important keys to a healthy body, but it is also...