It seems as if every day brings more breaking news about a new cyberattack on a business. The rising...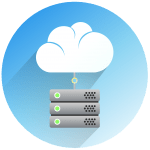 You might have seen your HR always be in a hurry for processing the employee's functions needs to be...
It's something that is becoming more common, with migrations to the cloud now attracting businesses both large and small....
Collecting data is one of the most important tasks a business can do. Data will provide insights into customer...
As a cloud storage business, you know firsthand the importance of a strong SEO strategy. With countless businesses switching...
Change Management (CM) is one of the ITIL forms in charge of controlling the life cycle of IT Infrastructure....
Cloud computing solutions has arguably leveled the playing field for large and small businesses alike. For many years now,...