Having access to state-of-the-art office gadgets can help make running a start-up business much more manageable. Investing in them helps increase productivity, connectivity, and efficiency to give your business a competitive edge.
Fortunately, you can get a hold of these devices without breaking the bank. We have rounded up the best gadgets to give your start-up business a boost. From high-tech keychains to business-oriented computers, check out our top picks for the best office gadgets.
The HP Chromebook X2 is a premium Chromebook with a light and slim form factor that is designed for business owners on the go. It weighs a modest 1.44 kilograms with the keyboard attached at just 18 millimeters thick. The 12.3-inch display is protected by a coating of Gorilla Glass to ensure that it stays unscathed while you're traveling. It has a detachable design that allows you to attach the keyboard when you're writing documents and remove it when you want to use the device in tablet mode.
The HP Chromebook X2 is powered by the Intel Core m3-7Y30, which has a standard clock of only 1.0GHz. However, it does have the TurboBoost option that can increase the clock speed up to 2.6GHz. It is also a remarkably power-efficient chip and allows the Chromebook X2 to last up to 12.5 hours on a single charge. To top it all off, the Chromebook X2 has an impressive display resolution of 3000×2000 px at an aspect ratio of 3:2.
Suggested:
Google Rewards $100,000 For Hacking Chromebook.
The Skyroam Solis is a portable hotspot that requires no SIM card and works across the globe. It uses a unique virtual SIM that automatically connects you to the best available speeds. They offer four flexible data plans and allow up to five devices to connect at once. What's great about the Solis is that your cost per GB remains the same wherever you are in the world. However, you won't get any discount for availing of bigger packages.
The Solis houses two batteries that total 6000 mAh. They can power the gadget for up to 16 hours and enable the device to double as a power bank to charge your smartphone and other gadgets.
Alogic USB-C Dock Plus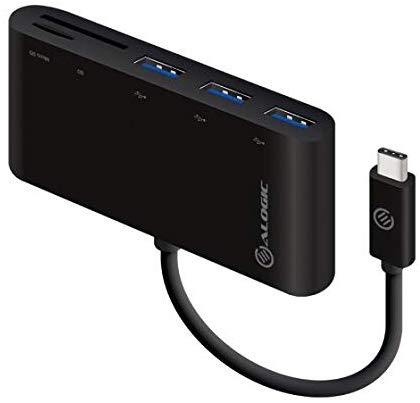 The Alogic USB-C Dock Plus is a peripheral that is designed to work with the latest USB-C-enabled computers. It may not be as compact as the other alternatives, but it comes with some features that you won't find elsewhere. Additionally, it is still portable enough to fit in your shirt pocket. 
The Alogic USB-C Dock Plus uses PD 3.0 to give you up to 100W of power for compatible devices. It also features two card readers, a Gigabit Ethernet port, and two USB Type-A inputs along with a Type-C connector. In terms of graphics ports, it has a DisplayPort and an HDMI port that you can use simultaneously albeit at a reduced resolution.
Suggested:
How Can You Use USB Flash Drives In A Non-Standard Way?
Why Should You Opt For USBC Hub For Your MacBook?
The Logitech K780 is a multi-device wireless keyboard that uses Bluetooth to connect to your desktops, tablets, and smartphones. It has a rubber-coated groove to prop up your mobile devices and functions beyond just replacing your on-screen keyboard. It also features connection buttons that allow you to switch between devices quickly. You can also change the key mappings on the keyboard to match the connected device. For instance, you will get a Start button if it's connected to Windows and a Cmd button if it's connected to Mac. The K780 is compatible with Windows, Mac, Chrome OS, iOS, and Android.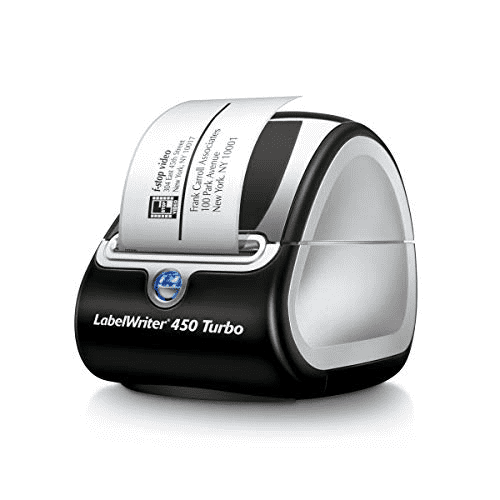 The DYMO LabelWriter 450 Turbo is a fast and cost-effective label printing solution. It is capable of printing up to 71 four-line addresses, shipping labels, warehouse labels, barcode labels, identification labels, bulk mailing labels, and custom labels per minute. It also uses direct thermal printing technology, which eliminates the cost of ink and toner. You can use it to create labels directly from Microsoft Word, Excel, Outlook, and Google Contacts.
As a bustling business owner, it is easy to misplace your keys. A lost set of keys can cause some pretty bad headaches. If your keys are crucial to your business operations, the KeySmart Pro should be a wise investment. It is a compact key organizer with space for up to 10 regular keys along with a dedicated loop for larger items like key fobs. It also features Tile smart location that lets you track your missing keys from a dedicated app on your smartphone.
Simicore Smart Charging Station Dock & Organizer
The Simicore Smart Charging Station Dock and Organizer eliminates the need to plug multiple chargers on your power outlet for every one of your phone or tablet. It keeps all of your devices organized in one place. It comes with two lightning cables for Apple, two micro USB cables, and two Type-C cables for Android. Overall, it has six slots and six 2.4A fast-charging USB ports that can charge your devices simultaneously. The dock also features advanced circuitry to protect against short-circuit, over-voltage, over-current, and over-charge.
Smartphones have prompted businesses to consider getting rid of regular landlines to embrace the BYOD (bring your own device) paradigm. The Invoxia NVX200 transforms your smartphone into a desk phone that features an adjustable stand, a Bluetooth speaker, and a charging dock along with other connectors and adaptors. It supports most Apple and Android devices since it comes with a USB Type-C port. You can also configure the device to your preference, down to the ringtones.
If data security is vital in your line of business, diskAshur Pro offers comprehensive protection to ensure that your important data is protected. This hard drive comes with a keypad that will only grant access to the data after the user enters the correct PIN. It requires an identifier between seven and 15 digits to provide tight security. Nevertheless, you can easily change and personalize the PIN to keep your data safe. Other security features of the diskAshur Pro include IP56 water and dust resistance and a self-destruct feature. Aside from physical security, it also comes with XTS-AES 256-bit real-time full disk hardware encryption and EDGE technology.
The diskAshur Pro is compatible with all major operating systems, including Windows, Mac, Android, iOS, and Linux. It does not require additional software to be installed, unlike the other alternatives available in the market.
AirBar
The AirBar is a sleek and lightweight device that is capable of turning your regular laptop display into a touchscreen instantly. It is also reasonably straightforward to set up. You just have to attach the device to the bottom of your display and plug it into the USB port. The AirBar is compatible with either Windows 10 or Mac. You can use the device to enhance the interactivity in video conferences, meetings, or even client presentations.
Bottom Line
That sums up our picks for the best gadgets to boost your start-up business. Whether you're establishing a new business or thinking of an office upgrade, these gadgets can help you gain an advantage over the competition. Give them a try, and you might just find the missing piece to making your business a success. You may also want to check out our recommendations for the best projectors under $200 to boost your office productivity.