Before developing an application every client thinks of, one of the main queries is, how much will it cost?...
Are you using the Free WordPress themes? and trying to remove footer credit from the WordPress theme and not...
Social media plugins allow you to share content effortlessly from your WordPress website to different social networking sites. It...
When you're looking to hire a WordPress expert for a startup, you want them to be smart, energetic, and...
Website speed, often known as loading time, is one of several important variables in search ranking. A fast page...
Running a blog is a great way to tell the world about yourself. If you approach it responsibly, you...
Developers using hybrid frameworks have been a recent trend, this is especially true in reaching more users in different...
There are no two opinions that both WordPress and HubSpot are the best CMS, but widely different platforms that...
WordPress is a Content Management System that helps you create a website from scratch without the need for specialized...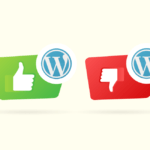 Magento is a synonym for success and why not? Magento is one of the leading CMS platforms to build...