This year 2020, Instagram is the most popular and most accessible social networking platform for everyone, and not only...

Beyond 500 million users active on Instagram daily. That gives you a great chance to promote your brand. You...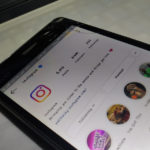 Instagram continues to be one of the fastest-growing social media platforms, with an overwhelming number of daily active users....
Marketing business is a practice followed by a person or mass of organizations to sell or engage with customers....

The world is constantly changing hence, businesses are dynamic too. The highly competitive world of business necessitates every business...

Social media is both contagious and essential business visibility! Brands and bloggers can't survive without sharing their products and...

There are two ways to get followers on Instagram: the fast way and the smart way. Let me explain...

When you think about growing your business, you think about relying on the latest Instagram marketing trends. Knowing how...

Social media sites are fun and used for having some own quality time, but nowadays these sites are filling...